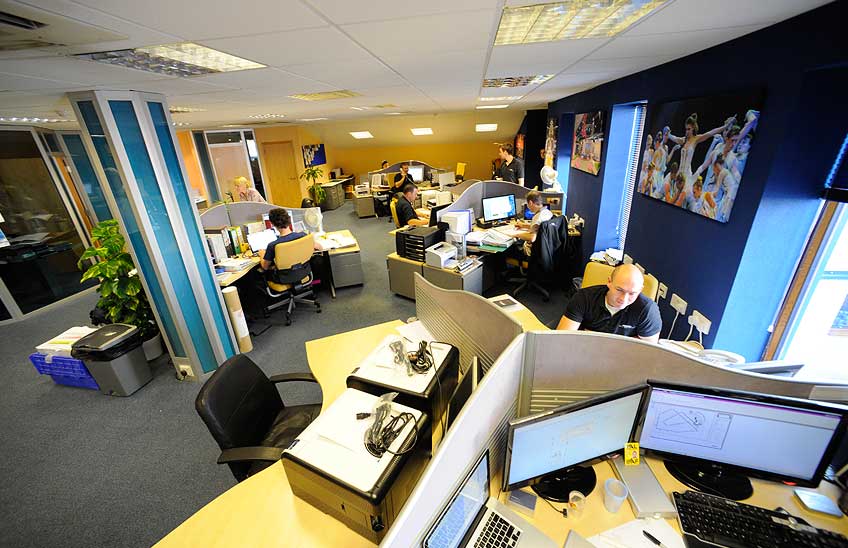 Account management
Our team of 10 Account and Project Managers provide a dedicated client focused service from brief to final delivery of the event, available at all times throughout the project development and execution. Every Manager has their individual clients, which encourages a strong long-term working relationship and a thorough understanding of the client's products and needs.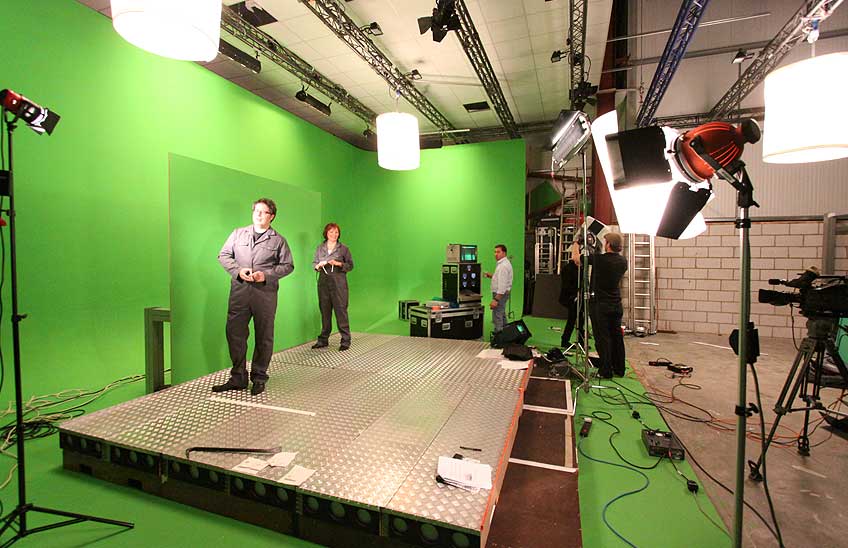 Film studio & edit suite
Our green screen cyclorama measures 11m (36ft) wide, 6.6m (21.6ft) deep and 4.7m (15.5ft) to grid. There is a further 104sq m (1120sq ft) of additional studio space. The main stage is supported by two large lighting grids, which provide excellent opportunities for lighting technicians.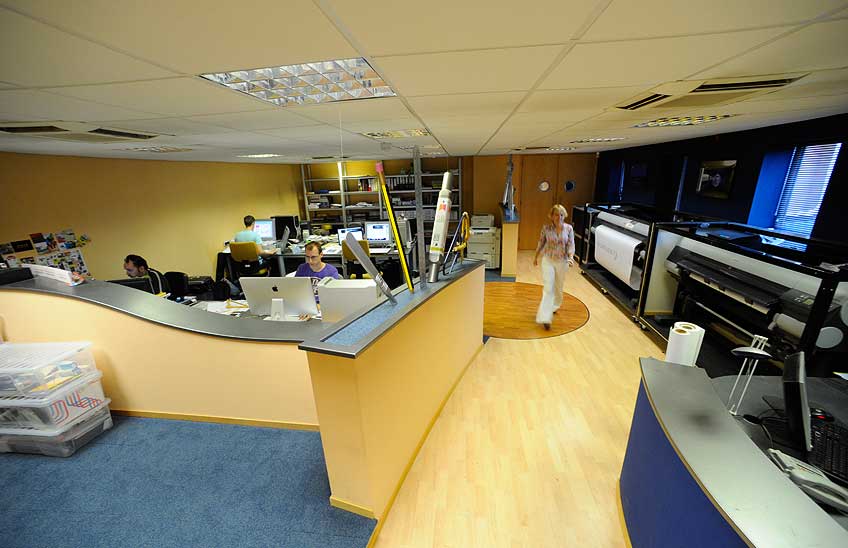 Design studio
With a dedicated graphic design studio in-house, with a six-strong team of talented 2D and 3D designers and large format hi-res printers, West End assures a clean, distinctive visual identity across all elements of your production, from brand identity materials and campaign collateral to complex medical 3D visualisations and attention-grabbing large scale event graphics.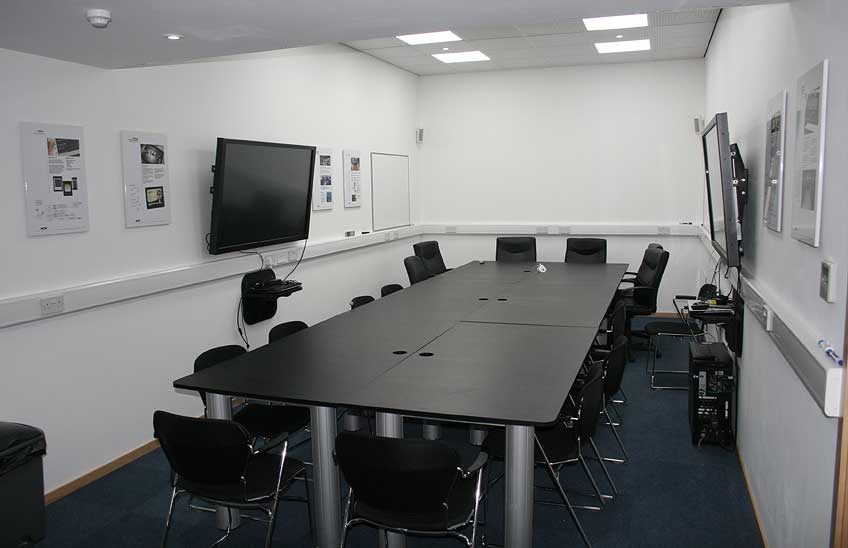 Digital department
A West End centre of excellence. Combining high order programming skills and experience across all the latest technologies, our expert team develops fresh and engaging ways of adding value to your communications through enhanced interactivity, web-based or live, and seamlessly integrated with other assets.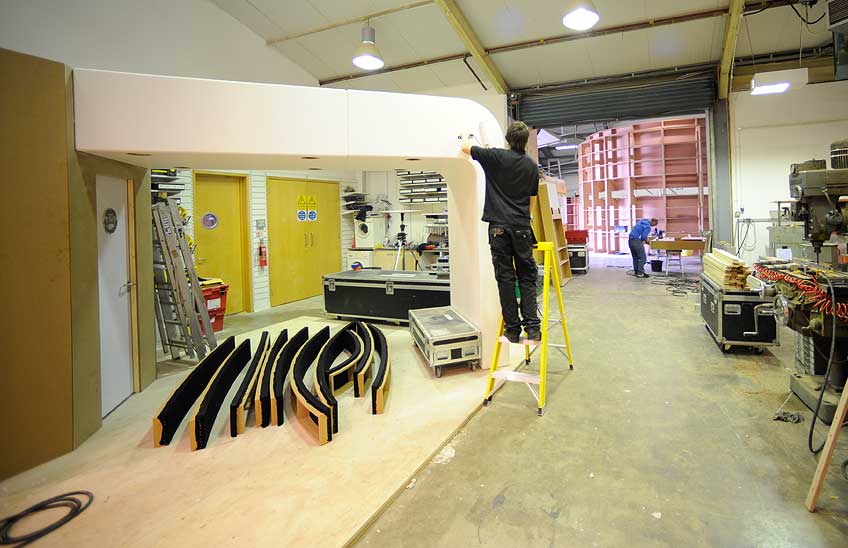 Workshop
With a 4,000 m3 workshop fully equipped to handle virtually any design, engineering and construction challenge, we build all stage sets and exhibition stands before the event in a demonstration area which clients are welcome to visit.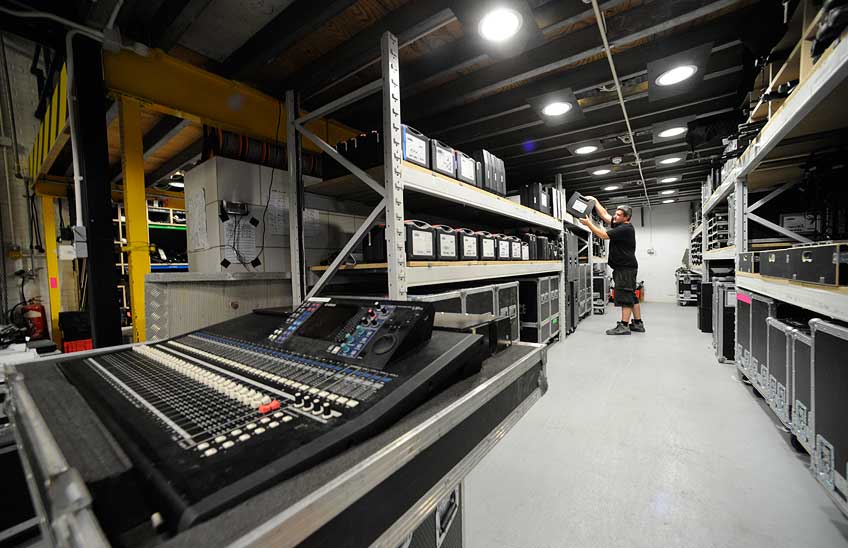 AV department
West End continually reinvests in new equipment to give you the benefit of the latest lighting, sound and projection technologies. We build in high levels of 'belt and braces' redundancy to minimise the risk of technical problems on site, and our own experienced technical team specify, prepare, maintain, install and operate our own equipment to assure consistently high standards.